NTI's Career Development team strives to place graduates into their dream jobs right out of school. In 2015, NTI consistently placed graduates into the medical, HVAC/R, transportation, and information technology industries throughout Maine.
We look forward to 2016 becoming another great year for NTI graduates to succeed in their chosen professions! Here's a recap of just some of our placements and partnerships in 2015:
Scarborough / Lewiston: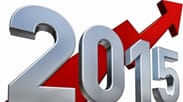 Information Technology: Growing partnership with Pro Search has propelled 6 IT graduates employment opportunities with Maine Medical Center and we continue to partner with Goodwill Industries to help our students find full and part-time IT work as they attend NTI.
Medical Programs: Continuing positive relationships with practice managers, recruiters, and human resources at Maine Eye Center, Maine Medical Partners (All Practices and specialties), New England Cancer Specialists, Martin's Point, Central Maine Medical Center /  Bridgton Hospital, and Memorial Hospital in New Hampshire, Mercy Hospital, and NorDx continues to hire our Phlebotomists and Medical Lab Assistants.
HVAC/R: Strong partnerships with many local hiring HVAC/R companies: 6 have been hired at Pine State Services, 3 at Downeast Energy, 2 at Cumberland Farms, 2 at University of Southern Maine/Facilities, 5 hired at Air Temp/Comfort Systems, 2 Hired at Richard P. Waltz and 3 hired at Dead River, 3 hired at Royal River Heat Pumps. A long list of many HVAC/R hiring companies in New Hampshire and Southern to Central Maine.
CDL Program: Strong hiring continues with Regional, OTR, and Local CDL A opportunities. 6 hired at RC Moore, 3 at Oakhurst Dairy, 7 at Schneider, 6 at Werner, 6 at PRIME, 4 at H.O Wolding, Others hired at Olympia Sports, Fielding's Oil, SPC Transport, New Penn, SYSCO, and PEPSI.
Bangor
It was a great year for the NTI Bangor Campus, with a vast majority of graduates employed in careers in their industry.  Overall, 2015 was one of our strongest years for job placement at our central Maine campus.  The career development team established many new relationships this year, including an exciting connection with Eastern Maine Medical Center that launched a brand-new NTI hiring initiative. which has resulted in  6 NTI  graduates being hired at EMMC in the last 4 weeks.
The new EMCC partnership has resulted in  6 NTI graduates being hired at EMMC in just the last 4 weeks.  EMMC is offering qualified NTI graduates a $750 sign on bonus.
New Medical Billing and Coding Externship opportunities are being developed and a new possibility of Affiliated Labs interested in hiring NTI Phlebotomy graduates.
In the CDL program we have added many local hiring companies, and have received many inquiries to be part of our Academic Advisory Committee. In a meeting last week with RH Foster, representatives also discussed the possibility of offereing tuition reimbursement for qualified NTI candidates. Dead River is also offering students a $1000 sign on bonus.