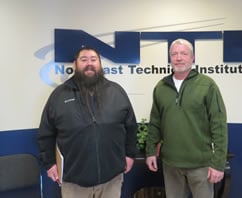 Rymes Propane and Oil has been one of the region's leading heating companies since 1969. Since then, Rymes has carefully built a solid reputation for superior service at affordable prices. The business is now run by brothers Jim, John and Tom.
What started off as a small propane delivery operation has now expanded into a large heating company that offers not only fuel, but also heating equipment sales and repairs, to four states. Rymes has hired HVAC/R and CDL graduates from NTI in the past and they look forward to hiring more in the future.
Positions are open; please contact Dean Tremblay for employment opportunities. deant@rymesheating.com.