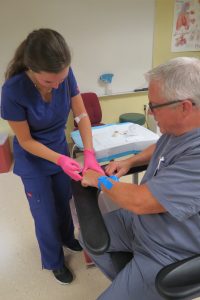 For most high school graduates, a degree from a four-year college seems like the only option as far as higher education is concerned, and many high school seniors know which university they'll be attending by mid-year.
There is one option, however, that many students don't consider for their educational transition into a lifelong career: trade school. The reason may be that many students aren't given sufficient information about trade schools by their high school counseling department, and simply don't know what they are.
So, what's the difference between a trade school and a traditional college?
First, What Is a Trade School?
A trade school, also called a vocational school, is an educational institution that trains students in a number of fields translating directly to a job. Trade schools often use on-the-job training integrated into coursework, so that a student is fully prepared to enter the field of their degree immediately after graduating.
Here are 5 key differences between a trade school and a traditional college: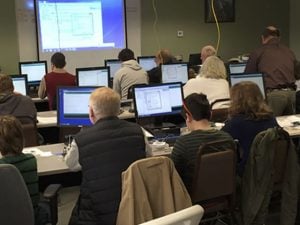 1. Cost
While the average public 4-year Bachelor's degree costs American students $102,000, a typical trade school education only costs an average of $33,000 or much less, from beginning to end.
This savings means fewer student loans and more financial freedom when you move into your career, a huge plus for people beginning to shop for their first home and build a family.
2. Type of Coursework
While a traditional college experience involves a breadth of classes intended to round you out as an experienced student, trade school coursework includes only training related to your chosen trade and learning the ins and outs of the industry.
The key difference is that while a traditional Bachelor's program might train students indirectly in a career, trade school offers a direct transition into a job, with courses that emphasize job-related skills and crucial "just in time" learning that keeps students abreast in their field.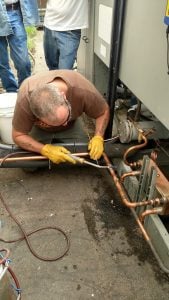 3. Time to a Degree
While most traditional Bachelor's programs can expect to set you back at least three and a half years, and with internships and other professional programs, usually four or more, a trade school certificate typically only takes one or two years to complete, while students' initial earnings potentials are marginally higher when they graduate with a four-year degree.
4. Career Stability and Jobs
In modern fluctuating economic conditions, it's no longer the case that graduates of a four-year institution will find immediate employment in their field. In fact, many graduates of a traditional Bachelor's program will make the decision to seek further education in the form of a Master's program to make them better candidates for high-paying jobs.
On the other hand, trade schools train students in skilled careers that not only prepare them to work right out of school but also make them the top candidates for open positions. These skilled careers are not in danger of being outsourced because of the amount of training they took to learn. A trade certificate gives students guaranteed job readiness and gets them into their field up to four or five years before students of traditional educations.
5. Conclusion
For many high school grads, seeking higher education in a traditional situation at a four-year college may be the right choice, but if more students are made aware of the differences between a Bachelor's program and the job training received at a trade school, they would then have the tools to make a more informed choice about the best option for their own education and future career.
If being trained in a trade and prepared for your career in less time for less money is an idea that appeals to you, check out Northeast Technical Institute, Maine's premier vocational college.
Our students can choose education and job preparation in a variety of career fields, from healthcare careers and technical IT jobs to CDL truck driving and HVAC/R. A certificate from NTI can get you into a valued field immediately and provide job security for life. To contact NTI, simply call our admissions office at 1-800-447-1151, or take our career placement quiz today at ntichallenge.com.