Company tours are an integral part of training program
One of the most important factors we consider when developing our training programs is ensuring that our students are ready to get to work. Are we teaching them the skills they need to succeed in their new careers? Our Manufacturing Technician program is no different. The program provides students with core competencies in the manufacturing field to prepare them for entry level positions.
With our manufacturing program, in addition to the training, we work with local companies to provide facility tours in order for students to get a feel for the manufacturing setting. The tours are a great opportunity for students to understand exactly what they can expect when they begin work. And, it's a great way to meet their potential employers.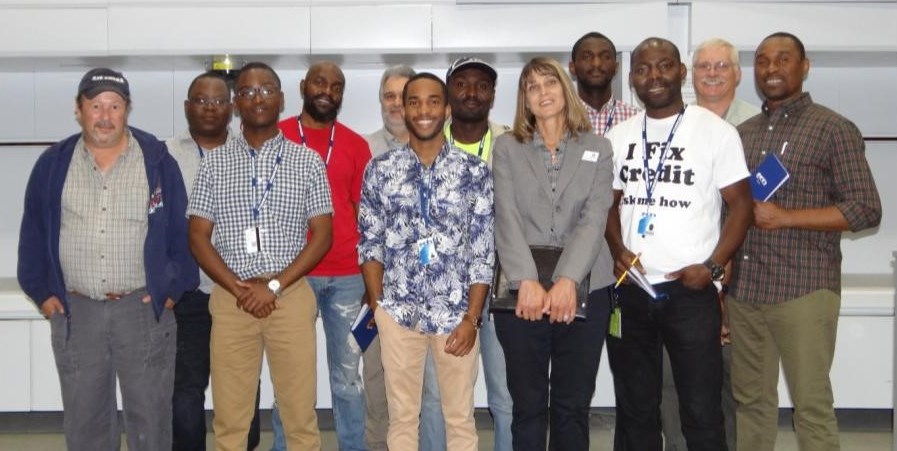 Before their recent graduation, students participating in the manufacturing partnership training (pictured above) provided by NTI, Lewiston CareerCenter and Western Maine Community Action toured Lewiston manufacturing facilities during their 11-week training. Students were accompanied by training partners: Scott Moran, NTI Lead Instructor; Christina King, Lisa Hartnett, and Monica Millhime, from Western Maine Community Action. Thanks to Elmet Technologies, International Paper, and for hosting our students.
Scarborough just welcomed a new Manufacturing Technician class, and the next class will begin in Lewiston on October 22. Contact us for more information.