A New Year usually means New Year's resolutions, like eating better or working out more.  But by February or March, you've already broken those resolutions. Why not set a resolution that's not only attainable, but will also lead to an exciting and new career?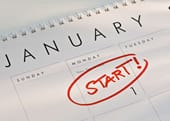 Start this new year off right by enrolling now and you can earn a new career in just weeks or months with training at NTI! How's that for a New Year's Resolution?  2016…A New Year, A New YOU! Take the first step towards YOUR new and exciting career by calling our Admissions team today.  It's not too late to start the New Year off right!
Find Out More…
For more information on this career and to explore whether career training at Northeast Technical Institute is right for you, fill out the form on the side of this page to receive free career and program information right away.
Get the answers you need…Fill out this form for your FREE Career Starter Guide complete with career analysis, videos, school catalog and more!
To speak to a friendly and knowledgeable NTI Career Advisor, call us at 1-800-447-1151. Ask about coming in for a free tour of the campus nearest you. See for yourself what career training from NTI is all about, and how this could be the change you've been looking for.