Please join us in welcoming these new team members!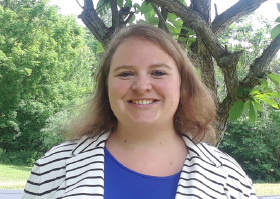 April Arbegast, Student Services Advisor Scarborough
April Arbegast has a Bachelor's of Science from SUNY Oneonta. just recently re-located to Maine from Upstate New York where she has spent the past 12 years working for various Human Services agencies that provided assistance to children and families living with mixed behavioral health and chronic health conditions and helping people live their lives to their fullest potential. is happy to be joining the NTI Student Services team as the Student Services Advisor at the Scarborough Campus and can't wait to begin helping students meet their educational goals and move forward towards their own bright futures!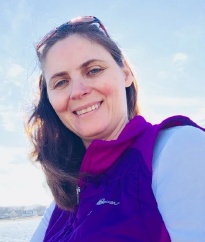 Jessica Blanchard, Associate Director of Education and Training and Scarborough Campus Manager
Jessica brings a wealth of experience to her role. She has two Bachelor's degrees in Sociology and Public Policy and recently finished her Master's degree in Organizational Leadership. Jessica's career spans the non-profit, business, and government sectors. Through her work in advocacy and coalition building in public policy Jessica discovered a passion for training and facilitation and has employed these skills in a variety of roles and industries, including consulting for non-profits, startups, and small business with organizational development and strategic planning processes, to developing and implementing an employee on-boarding and training system at Konica Minolta. Most recently Jessica was the training manager for a mid-size, non-profit in southern Maine. In her spare time, she enjoys spending time with family, reading, woodworking, and being outdoors and active as much as possible.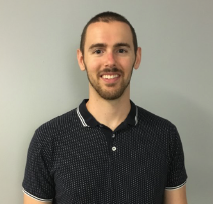 Tyler Small, Financial Aid Advisor, Bangor
Tyler comes to NTI this summer having two years of customer service and financial experience. He graduated from Thomas College with a Bachelor's degree in Finance in May of 2016. Following graduation, Tyler started working as a teller at Infinity Federal Credit Union in Bangor and had a brief stint working as a Sales and Service Consultant for Wayfair. Outside of the office, Tyler enjoys playing music, tennis, golf and doing CrossFit. He is excited to work in the Financial Aid office at NTI in Bangor and welcomes the opportunity to help students grow in their career path.