Scarborough Campus Graduates 98 Students at its Quarterly Ceremony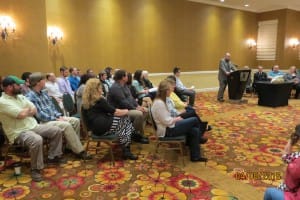 Scarborough, ME 4/13/15 – Since NTI's last Graduation Ceremony in November 2014, 98 students have graduated from Medical, Information Technology, HVAC/R and Commercial Truck Driving programs. The ceremony was held at the Marriott Sable Oaks in South Portland. Friends and Families gathered to cheer on the graduates as well as NTI Staff and Key note speaker Tony Correale.
The hour long ceremony  included speeches from three of our graduates and  keynote speaker Tony Correale. Laura Usher graduated from the Clinical Medical Assistant program and is now working at Martin's Point healthcare and really enjoying it there. She talked about how scary the idea of going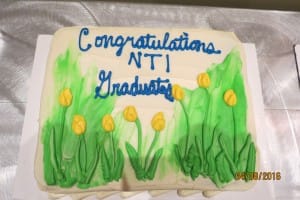 back to school was after being laid off from a company she worked at for 20 years, however NTI made the process easy for her. Jason Lerman graduated from the HVAC/R program discussed his experience with NTI and how it compared to schools he researched across the country. Jonathan Derby graduated from the HVAC/R program as well, he talked about how he moved to Maine for a job after serving in the military and then was told the job didn't exist anymore. He needed to find something quickly to provide for his family and this short-term training did just that, he is now employed with AirTemp. Tony Correale, co-founder of BizCompass talked about his experience with hiring NTI's Information Technology students and how pleased he is with how prepared they were for work. The Ceremony ended with everyone enjoying cake from local baker Katelyn Strout of Kate's Kakes.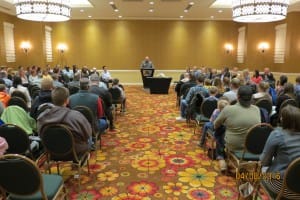 Northeast Technical Institute is a career school with campuses in Bangor, Scarborough, and now Lewiston. They attract a diverse student base seeking training in highly employable fields like Allied Health, Commercial Drivers' License, Information Technology and HVAC/R (heating, ventilation, air conditioning and refrigeration).  The school offers job placement assistance, flexible scheduling, and federal financial aid for most programs and for those who qualify.  For more information, go to www.ntinow.edu.