December 9, 2015 | Scarborough, ME – Bob Horr, NTI's Managing Instructor for the HVAC/R program, represented NTI on the air at the annual Mark-A-Thon on 94.3 WCYY to benefit and raise money for The Center For Grieving Children.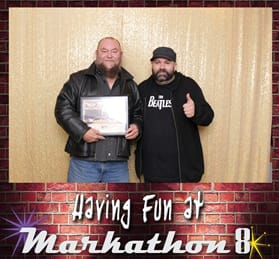 NTI has participated in the Mark-A-Thon since 2012 in support of the Center for Grieving Children and this year we donated $1000.00.
When you donate to the Center for Grieving Children, Mark will play ANY song, ANY style by ANY artist. Listen all week, around the clock on 94.3 WCYY!  Click here to learn more.
About the Center for Grieving Children
Over 25 YEARS OF SUPPORT
The Center for Grieving Children, based in Portland, Maine, serves more than 4,000 grieving children, teens, families, and young adults annually through peer support, outreach, and education.
Since its founding in 1987, the Center for Grieving Children has served more than 66,000 children, teens, and their families.
Last year, the Center relied on volunteers who contributed 21,000 hours of support. Our community-oriented work place is staffed by 10-12 full- and part-time staff members, and regularly assisted by multiple volunteers and interns in different capacities. The Center is governed by a 25-member board of directors.