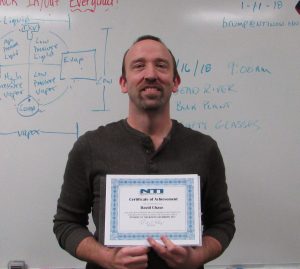 Congratulations to our December Student of the Month in Bangor, David Chase!
David constantly shows the faculty, staff, and fellow students how important his career choice is to him. He is always present every day for class and shows the utmost respect to all around him. In class, David listens intently to all the instructors and demonstrates his complete commitment to his trade.
His demeanor and willingness to help adds to making him an all-star student amongst his peers. David's passion for learning, his disciplined attitude, and great attendance record has earned him the title of Student of the Month.
Keep up the great work, David!