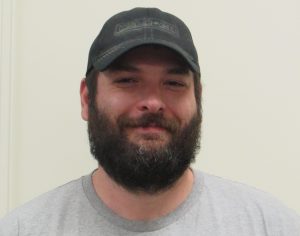 Congratulations to our October Student of the Month in Bangor, Anthony Davis!
Anthony began with Northeast Technical Institute in June. His constant enthusiasm in the classroom keeps his fellow students and his instructors in good spirits.
Despite working more than 50 hours weekly during nights, Anthony still manages to come in, get his school work done, and absorb the material very well. His prior experience makes it easier for him to relate to many of the subjects taught, but he does not sit down when he is done. Instead, he continues working with the other students to help them understand. Anthony accomplishes all of this while still taking care of his young family and maintains a good outlook. He truly embodies the NTI spirit and is a great representative of the student body.
Keep up the great work, Anthony!