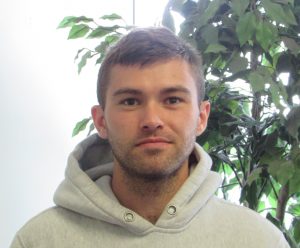 Congratulations to our September Student of the Month in Bangor, Kevin Wilber!
Since starting the HVAC/R program in June, Kevin has since been an excellent student with near perfect attendance and academic grades. His lab performance is stellar, and he always puts his best foot forward in his practical work.
While still in school, he sought out employment and is currently working part-time at Dead River Company. He is poised to succeed with the skills and knowledge he is learning in school and his accumulating experience within the field.
On top of his proficiency in learning, Kevin is always personable, and makes an effort to share his experience with his peers while always staying humble. He is polite and respectful, which makes him so beloved by the staff and other students at the Bangor campus. He truly embodies the Northeast Technical Institute spirit and is a great representative of the school.