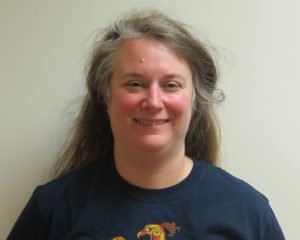 Congratulations to our October Student of the Month in Scarborough, Ingrid Hall!
Ingrid has shown real dedication to successfully completing her program while keeping up with a busy schedule. One day each week, she drives down from Northern Maine to complete her training in one, long 12-hour day. She consistently not only completes her required work, but also puts in time studying the book material and working on practice exams from home in order to prepare for her certifications. Through her commitment to her studies, she has realized how much her training is helping her perform in her current position as an IT technician at her local school. In fact, each week, she has a better understanding of her duties. She also engaged with the class by bringing real world issues to group that each of the students can work on and learn from.
Keep up the great work, Ingrid!