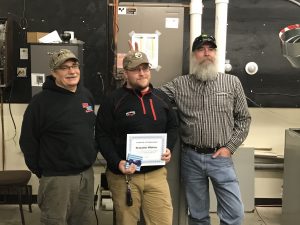 Congratulations to our March Student of the Month in Bangor, Ben Whitney!
Ben has shown the dedication to learn the material presented both in class and the shop. His father told him to pay attention to the instructors, and he will do fine. He has applied that advice and has a 94 GPA. Ben will be a very capable technician upon graduation.
Ben hates to miss time and was upset when his wife bought him plane tickets to Florida earlier this year.
Keep up the great work, Ben!