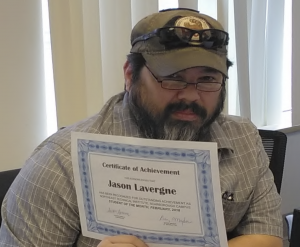 Congratulations to our February Student of the Month in Scarborough, Jason Lavergne!
Jason has demonstrated his commitment to mastering his studies by his reliability in making his hours and following through with his learning goals throughout his program. His steadfastness in overcoming challenges in his path, and his continued optimism and engagement through the long road to graduation along with his consistent attendance and superior communication skills reflect the professional attitude he brings to the classroom day after day. We know he will be a success in his future endeavors.
Keep up the great work, Jason!