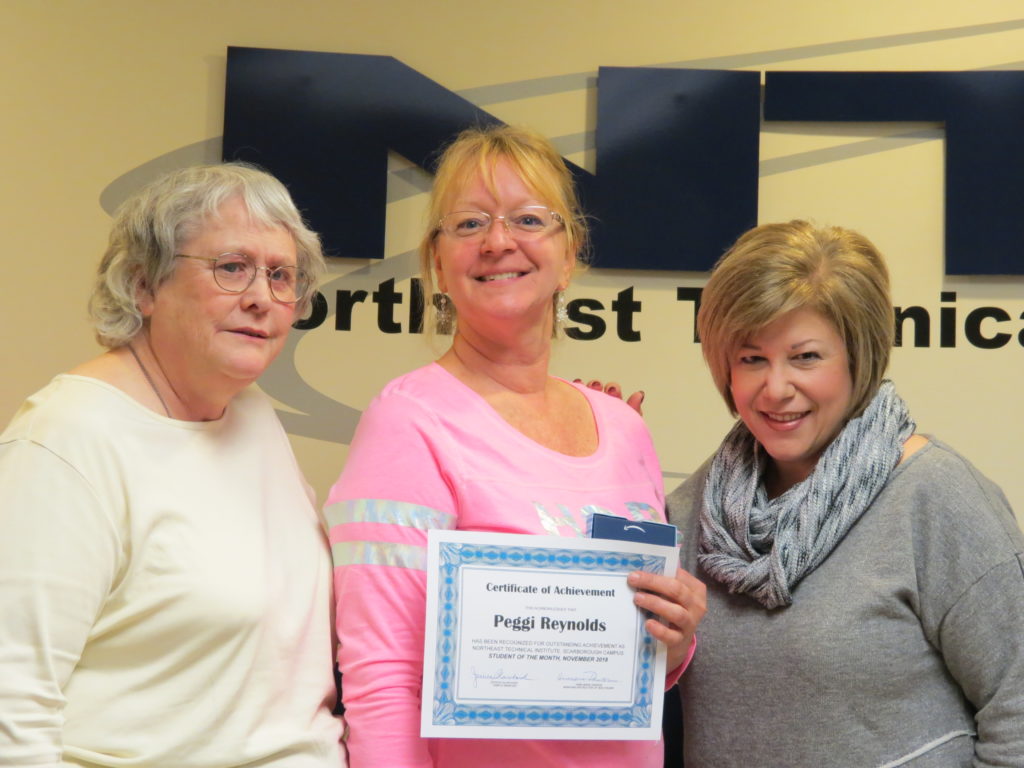 Congratulations to our October Student of the Month in Scarborough: Peggi Reynolds
A half-time, Medical Coding & Billing student, Peggi comes to class with a positive attitude and a willingness to work closely with other students. She has been a positive influence on instructors and students alike. Working closely with Jean, our Billing & Coding Instructor, Peggi is passionate about coding and is excited about her upcoming career.
Congrats, Peggi! Keep up the great work!