|
Career / Student Services Team
Nicole Kelley
Campus Director (Auburn, Bangor, Scarborough)
Nicole Kelley is the Campus Director for Auburn, Bangor, and Scarborough. Joining Northeast Technical Institute in 2017 she brought more than a decade of recruiting and talent acquisition experience in the healthcare and technology industries. Previously at St. Joseph Healthcare and The Jackson Laboratory, Nicole has been successful in leading effective strategies to improve recruitment and retention, foster relationships with educational partners and employers, and create new recruitment pipelines. At NTI, she is responsible for planning, directing, and organizing school operations on all three campuses. Nicole earned her Bachelor of Science in Business – Human Resource Management from Western Governors University and is a 2012 graduate of Bangor Region Leadership Institute.
Mark Roy
Career Development Advisor (Auburn & Scarborough)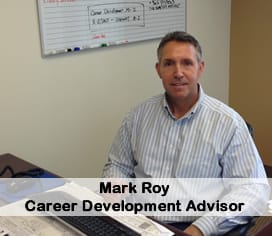 For the past several years, Mark has been working successfully with faculty, students, graduates, alumni and employers in helping to build the future of our students.   Mark has forged new partnerships in the local business community including Healthcare, HVAC/R, Information Technology, and CDL Truck Driving.   Mark has over 20 years of experience in the Human Resources and Staffing industry, and is passionate and energized when he assists graduates and alumni with securing a new job in their chosen field of study.   Prior to joining NTI, Mark was the Managing Director for 17 years at Manpower Professional and has always taken pride in matching people with the right job, at the right time.
Heidi Parks
Career Services Advisor (Bangor)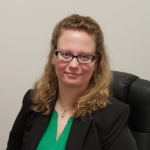 Heidi came to NTI in March of 2019.   She has an MBA from the University of Maine and extensive business experience,   particularly in marketing and networking, and worked for 5 years in Higher Education before her role as Career Services Advisor.   In her time at NTI, she has traveled across the state forging new relationships and further developing existing ones, while providing a strong and steady presence of support and an example of professionalism to the students in Bangor.   Her ability to understand what an employer is looking for and then communicate that effectively to the students has led to a higher standard in our graduates and easier placements for our students.   Heidi's favorite hobby is traveling – she has been to 7 different countries, the Turks and Caicos, and several states.   Her favorite conversations are about where people have been and where they are going!