New Year Scholarship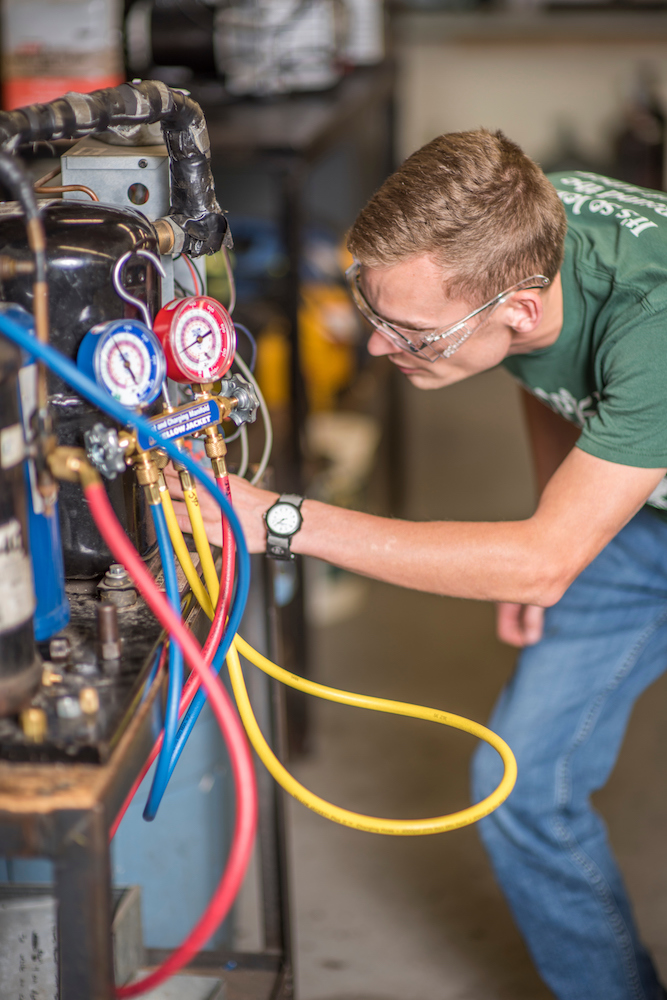 As the calendar inches closer to 2019, we want to help you begin your new career with our New Year Scholarship.
By enrolling in our HVAC/R Technician program at our Bangor campus on January 14, 2019, you will be eligible for our $1,000 New Year Scholarship.
Fill out the form below to apply. We look forward to you joining us on campus.
Apply Now
Scholarships are awarded* to deserving Maine residents who demonstrate the desire to excel in the field of HVAC/R. Scholarship funds will be granted to recipients on the basis of recognition and financial need.  Winners of the scholarship will be contacted no later than one week after submission.  If funding from other sources covers full tuition cost, the scholarship will not be applied. Funding from grants and other outside sources is applied to student account first. Scholarship can be applied to tuition charges only.
*Scholarships only awarded prior to enrollment and cannot be applied to student account retroactively.
Some restrictions apply.  Contact us for additional information.