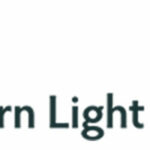 Website Northern Light Health
Northern Light Eastern Maine Medical Center
Department: Facilities Management
Position is located: Northern Light Eastern Maine Medical Center
Work Type: Full Time
FTE: 1.000000:  (40 hours)
Work Schedule: 7:00 AM to 3:30 PM
Responsibilities:
SERVICE
• To operate and maintain various mechanical equipment including air handling equipment, air conditioners, refrigeration, compressors and water coolers.
• Will do regular, scheduled inspection of all HVAC equipment to observe and report operating conditions.
• Will do scheduled preventive maintenance on equipment and document activities with appropriate records.
• Operation and inspection of various steam distribution and heating equipment throughout the hospital.
• Operation of the energy management systems.
• Operation of the chilled water system.
• Reports inventory usage and needs to supervisor.
• Problem Solver
• Other duties as assigned
QUALITY
• To maintain all mechanical rooms, shop and tools clean, orderly and safe.
GROWTH
• Attends all mandatory Facility and departmental education programs. Attends scheduled Engineering training programs.
• Team-working with other Engineering staff to solve problems and assist all members in completing assigned tasks.
• Must be able to perform scheduled tasks on "off" shifts.
Competencies and skills:
Essential:
* Behaves with Integrity and Builds Trust: Acts consistently in line with the core values, commitments and rules of conduct. Leads by example and tells the truth. Does what they say they will, when and how they say they will, or communicates an alternate plan.
* Cultivates Respect: Treats others fairly, embraces and values differences, and contributes to a culture of diversity, inclusion, empowerment and cooperation.
* Fosters Accountability: Creates and participates in a work environment where people hold themselves and others accountable for processes, results and behaviors. Takes appropriate ownership not only of successes but also mistakes and works to correct them in a timely manner. Demonstrates understanding that we all work as a team and the quality and timeliness of work impacts everyone involved.
* Practices Compassion: Exhibits genuine care for people and is available and ready to help; displays a deep awareness of and strong willingness to relieve the suffering of others.
Credentials:
Essential:
* License  Propane & Gas Tech from the State of Maine
* Environmental Protection 608 Certification
Education:
Essential:
* High School Diploma/General Educational Development (GED)
Working conditions:
Essential:
* Potential exposure to abusive and/or aggressive people.
* Potential exposure to diseases or infections.
* Potential exposure to hazardous materials.
* Potential exposure to noise levels being uncomfortable.
* Potential exposure to noxious odors.
* Work with computers, typing, reading or writing.
* Lifting, moving and loading 30 to 50 pounds.
* Continuous sitting.
* Continuous standing.
* Continuous walking.
* Potential exposure to very hot or cold temperatures.