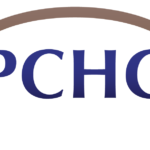 Website Penobscot Community Health Center
Are you a spirited Medical Assistant who is quick to adapt and motivated by having to be on your toes? PCHC's Penobscot Pediatrics is looking for a Medical Assistant (MA) FLOAT. As MA FLOAT, you'll provide support to providers when their assigned MA is out, as well as provide support to the rest of the clinic in the delivery of patient-centered care. This is the perfect opportunity to gain robust clinical experience, as you'll serve patients across the entire clinic.
All externally hired medical assistants will receive a $4000 sign on/retention bonus!
Schedule: Full-Time, Monday-Friday, 9am-5:30pm (occasional nights and weekends depending on coverage needs)
Highlights of the position:
Demonstrates compassion, collaboration, communication, and appropriate clinical judgement in patient care.
Provides direct support to providers in delivering care and treatment to patients.
Conducts patient chart reviews for pre-visit planning, medication refills, and other clinical requests. Supports clinical desktop work.
Strategizes within care team to effectively manage patient's care.
Prepares and rooms patients for examination, treatment, and procedures. Maintains exam rooms, instruments, supplies, and equipment.
Administers prescribed medications and vaccines under the direction of the provider, including drawing of blood and processing of labs.
Assists in maintaining compliance with quality assurance standards.
Engages and supports patients to ensure they feel heard, respected, and involved in their care.
Collaborates with clinical and administrative teams to improve the patient experience and clinic processes.
Join PCHC's nationally recognized non-profit organization:
Federally Qualified Health Center offering integrated Medical Home Model
Collegial professional atmosphere with informed leadership
Flexible schedules supportive of work/life balance
Competitive compensation and generous benefits
PCHC cares for the WHOLE person, offering a broad range of services, including Psychiatry & Mental Health, Dental, Family Medicine, Pediatrics, Pharmacy, Geriatrics, Lab & X-Ray, Physical Therapy and Podiatry all within one organization.
EDUCATION AND EXPERIENCE
MA (uncertified/unregistered) – Must have ABR-OE certificate and/or be certified within 60 days of date of hire. Certificate must be maintained.
Will have up-to-date training and certification in Healthcare Provider Basic Life Support issued by American heart Association, American Red Cross, or American Health & Safety Institute. Must obtain within 3 months if not current at hire.
6 week externship required prior to hire. Experience may be substituted for the externship.
Preferred:
Graduation of an accredited program for Medical Assistants preferred.
CMA – Certification by the AAMA required at time of hire or within 60 days of date of hire. Certifications must be maintained at all times
RMA – Certification by the AMT required. Certifications must be maintained at all times.
CCMA – Certification by the NHA required. Certifications must be maintained at all times.
CNA – Must have active Maine CNA license with two consecutive years out of the last three in a direct patient care setting. Must have ABR-OE certificate and/or be certified within 60 days of date of hire.
Curious, or interested to learn more? Apply today! You can request a full copy of the detailed job description by emailing recruitment@pchc.com.
Requisition Number: MEDIC002745