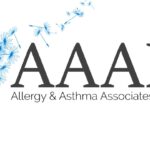 Website Allergy & Asthma Associates of Maine
Medical Billing & Coding Specialist and Receptionist
Full Job Description
This is a great opportunity for a new CPC to get some medical experience!
Busy privately-owned Allergy and Asthma practice is looking for a dependable, caring and professional to perform Front Desk duties in our Lewiston Satellite 2 days a week and assist our Billing Team 2 days a week in Portland.
Competitive Salary, Benefits, Pension, and 11 paid Holidays.
Position is responsible for performing a variety of daily office functions including, but not limited to, scrubbing and submitting claims, patient A/R, Insurance A/R, covering the front desk duties in our Lewiston office and managing telephone flow for a multi-physician private practice.
Primary Responsibilities include:
Scrubbing and submitting claims
Assisting with routine chart audits
Assisting with patient & Insurance A/R
Collecting insurance information
Answering phones
Checking patients in/out
Posting patient payments
Checking patient benefits and eligibility
Scheduling appointments
Check patients in & out
Answer multiple phone lines
Exceptional patient/customer service experience
Minimum (1) or more years of medical office experience preferable
Must hold at least a CPC-A certification or have previous billing experience
Be self-directed and able to work as a team
Able to multitask in a fast paced environment all while having great attention to detail
Other office duties as needed
Ability to problem solve
Ability to work well with others.
Computer proficiency.
Ability to organize and coordinate multiple activities.
Able to adapt to constant change and fast pace of group.
Job Types: Full-time, Part-time
Pay: $17.00 – $20.00 per hour
Note: Applicant must apply on indeed.com (link below)