|
Medical Assistant Program
SAVE $2,500 ON YOUR CMA TRAINING TUITION!!!
Enroll in the Clinical Medical Assistant training program by Dec 31, 2021 and automatically receive a $2,500 scholarship.
Click Here To Learn More
Make A Difference As A Certified Clinical Medical Assistant
As a Clinical Medical Assistant (CMA) you'll work directly with doctors to support patients. Because CMAs work in traditional clinical settings, they enjoy a lot of career satisfaction knowing they're helping people every day.
As a trained CMA you'll spend your workday:
Taking vital signs.
Drawing blood samples.
Administering medication.
Scheduling Patients.
Checking patients in and out.
Filing records.
And more.
Your 3 Step Career Journey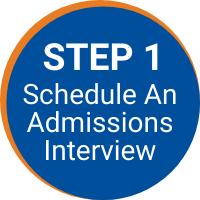 Meet with an Admissions Advisor to learn about student life, course material, and payment options. Most programs are FAFSA & GI Bill® eligible.
Admissions Requirements >>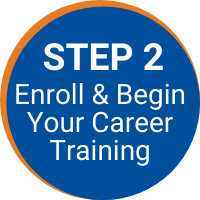 Develop your skills and learn from industry professionals. NTI's flexible schedules and hybrid learning work around your busy lifestyle.
Program Start Dates >>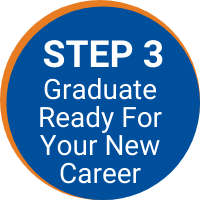 The Career Services Office helps you with your resume, cover letters, and connects you with local employers who are hiring. So, you won't have to search for a job alone.
Career Development Office >>
Courses Start
Every 3 Weeks
Program Length
Lvl 1: 28 Weeks
Lvl 2: 47 Weeks

Course Credits
Lvl 1: 38 Credits
Lvl 2: 61 Credits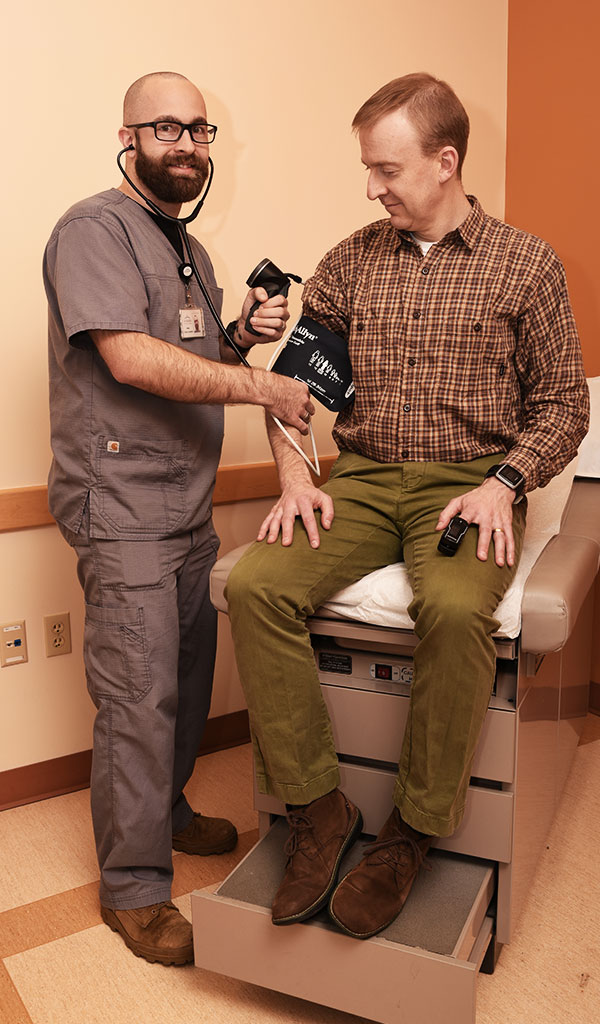 The Clinical Medical Assistant program combines classroom and laboratory instruction to provide you with a meaningful learning experience. As a student you'll receive hands-on training in both clinical and administrative duties.
The clinical portion of the program provides the skills necessary for assisting physicians. The medical administrative portion of the training covers billing, office procedures, and computer applications.
As a graduate of this program, you'll be awarded a Career Diploma.
Because healthcare is a hands-on profession, you'll be trained by industry professionals in fully equipped labs and classrooms. Above all, NTI wants you to learn by doing. Therefore, HVAC/R program students receive comprehensive hands-on training in:
Legal Aspects.
Electronic Health Records.
Medical Terminology.
Medical Billing.
Anatomy and Physiology.
Medical Assisting Skills.
Professional Development for Allied Health.
Pharmacology for Allied Health.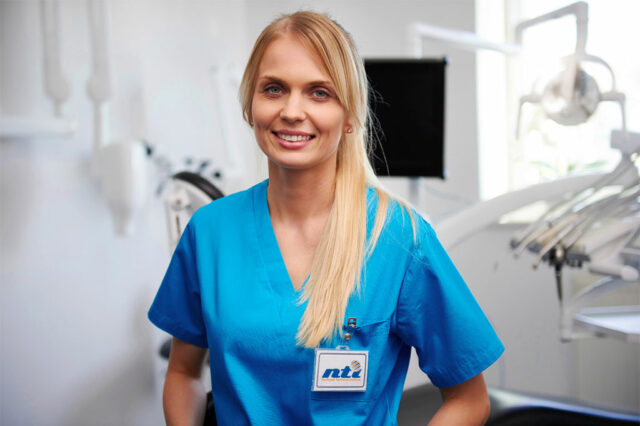 There is no better way to learn about the healthcare profession than by actually performing it. That's why as a student in the NTI Clinical Medical Assistant program, you may qualify to take part in a professional externship experience.
An externship is a great way to gain real-world job experience and get a feel for your new career after you complete the program and meet the school's graduation criteria.
Earn National Certification
During the CMA program, you'll be prepared to earn nationally recognized certification through the National Healthcareer Association (NHA). Since certification is proof to employers that you know what you're doing, they're invaluable during your job search. Employers are always looking for qualified and certified professionals.
The Clinical Medical Assistant program qualifies for federal financial aid. During your Admissions Interview, you'll be given a full overview of your personal costs and payment options.
Payment options include: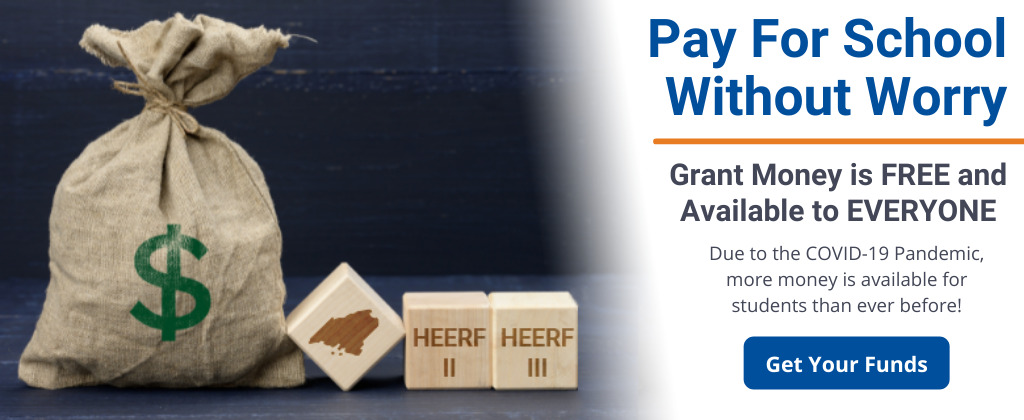 As a graduate of the CMA program, you'll enter the professional world with self-confidence, secure in the knowledge that you have the necessary skills to serve patients and impress employers.
You'll have the opportunity to work at:
Doctor's offices
Outpatient care centers
Hospitals
Chiropractors
Nursing homes
You don't have to search for a job alone. Once the education portion is complete, our Career Services Office supports you in your job search. Career services are available to any graduate in good standing with the school. Most importantly, NTI graduates have access to the Career Services Offices for the rest of their lives.
The Career Services Office offers:
Application and resume preparation.
Professional interview techniques.
Help to contact prospective employers.
Job fair events with local employers.