|
Medical Office Assistant Program
Become a Respected Medical Office Assistant in Maine
Full Time Programs Available
Medical Office Assistants work in professional environments and interact with a wide variety of people
Prepare to Pursue a Rewarding Healthcare Administration Career
Medical Office Assistants, sometimes called Medical Front Office Professionals, are important members of the Healthcare system. Professionals in this field perform administrative and clinical tasks to keep the offices of physicians, podiatrists, chiropractors, and other health practitioners running smoothly.
The best way to see if NTI is the right fit for you is to see it for yourself. You can tour our facilities, and meet with both students and instructors. Book a Tour Now or Get more info.
As a Medical Office Assistant, you get to constantly interact with people in a pleasant, office environment and you have the satisfaction of knowing your job helps others to live well.
Potential Employment Settings for Medical Office Assistants
Graduates of the Medical Office Assistant program will have the knowledge and ability required to pursue entry-level employment in the health administrative assistant field. Professional Medical Office Assistants may work in a variety of interesting medical settings, including:
Physicians' Offices
Clinics
Public or Private Hospitals
Nursing Homes
Community Health Centers
Medical Office Assistant/Administrative positions are also available in research and care facilities, pharmaceutical firms, medical supply firms and related service businesses.
As a graduate of this program, you'll be prepared to sit for the exam to achieve National Certification. National Certification is recognized  throughout the industry and let's employers know how capable you are.
"NTI not only set me up for success but they gave me the confidence I needed to enter the field of medicine. With the help from the NTI instructors and staff, I have since found the perfect job that will allow me to use all of my clinical skills NTI has given me. NTI is definitely a school I will recommend to others"
– Carly Sinyard, NTI Graduate

Becoming a Confident Medical Professional
Graduates of this program enter the professional world with confidence, secure in the knowledge that they have the necessary skills to serve patients and impress prospective employers. The Medical Office Assistant (Basic) program prepares students to perform a variety of duties including:
Medical Insurance Coding and Billing
Completing and Submitting Medical Insurance Forms
Creating and Maintaining Medical Charts
Preparing Reports and Correspondence
Scheduling Appointments
Greeting Patients
The Medical Office Assistant (Advanced) Program is an in-depth Program which also covers Anatomy and Physiology, Basic Pharmacology, Electronic Health Records, Medical Billing, and more.
Full Time Schedule Options – Choose the Program that Works Best for You
Course Delivery
Everyone learns differently. NTI's exclusive "FLEX-TRAIN" was designed to address each student's individual learning style and rate. Our unique blended learning format was created especially for adult learners, and offers a high degree of flexibility. This innovative and successful approach sets NTI apart from other schools.
Our programs allow you to progress through the material with the aid of one-on-one instruction, multimedia software, interactive courseware, and measurement testing. And because our learning model is so flexible, NTI students can match their training schedule to the demands of their personal lives.
Find Out if a Rewarding Career in Medical Office Assisting is Right for You…
The best way to see if going to school and training in a Medical Office Assistant position is right for you is to visit the NTI campus nearest you. You can tour our modern facilities and meet with our instructors who work in this field. Click here to schedule your free campus tour, request more information, or call 1-800-447-1151 today.
Medical Office Asssistant Training School in ME,  NH
Companies That Hire Our Graduates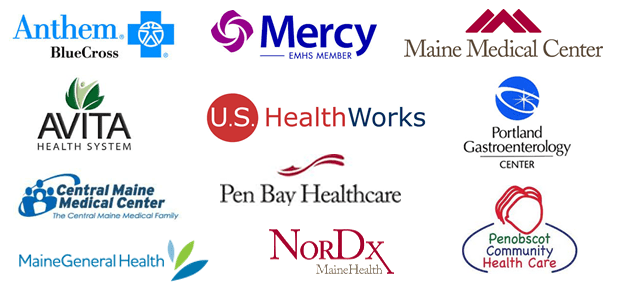 Successful graduates of this program are awarded a Career Diploma.