|
Medical Office Assistant Program
Medical Office Assistants Are The Back-Bone Of Any Doctor's Office
Medical Office Assistants (MOA) perform administrative and clerical tasks to keep the offices of physicians, podiatrists, chiropractors, and other health practitioners running smoothly. You'll welcome patients and take their information, including contact details, medical history, and insurance information. 
MOA's work in comfortable office settings using a variety of computer software and answering or placing phone calls.
As a Medical Office Assistant you'll spend your workday:
Updating patient records.
Scheduling patient appointments.­
Replying to and contacting patients.
General accounting and billing services.
Supervising medical supply deliveries and inventory.
Your 3 Step Career Journey
Medical Office Assistant Program Overview
Course Start Dates
Every 3 Weeks
The Medical Office Assistant program prepares you for a variety of duties in a typical medical office. As a student you'll learn about submitting insurance forms, creating and maintaining records, scheduling appointments, and more.
MOA students also learn the foundations of human anatomy and physiology, as well as basic pharmacology in preparation for career advancement.
As a graduate of this program, you'll be awarded a Career Diploma.
Because Healthcare is a hands-on job, you'll be trained by industry professionals in fully-equipped classrooms. Above all, NTI wants you to learn by doing. Therefore, Medical Office Assistant program students receive comprehensive training in:
Medical terminology.
Anatomy and physiology.
Electronic health records.
Medical billing.
Computer skills.
Pharmacology.
Administrative duties.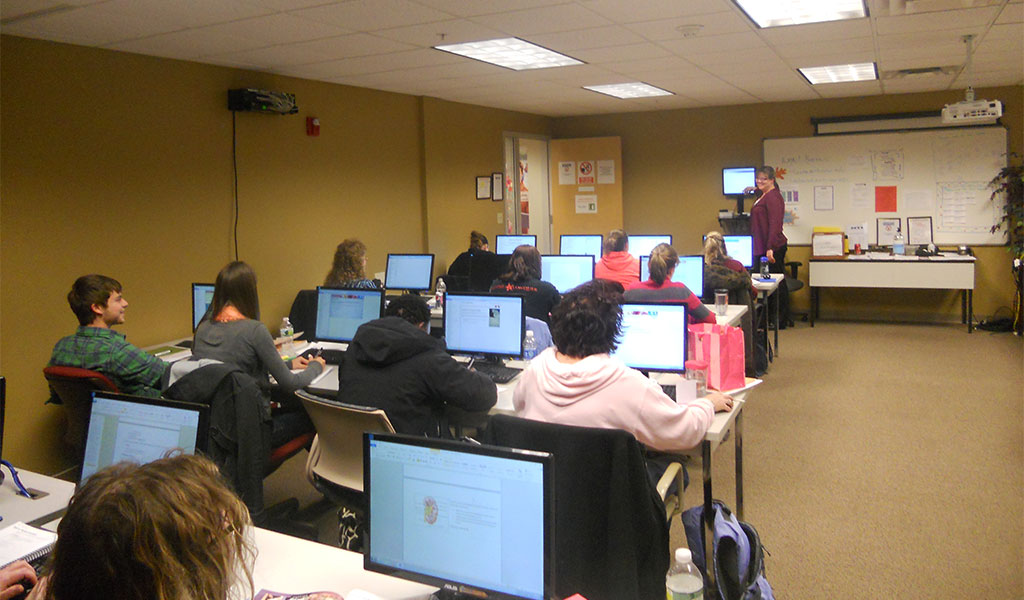 Earn National Certification
During the Medical Billing & Coding program, you'll be prepared to earn nationally recognized certification through the National Healthcareer Association (NHA). Since certification is proof to employers that you know what you're doing, they're invaluable during your job search. Employers are always looking for qualified and certified professionals.
As a graduate of the Medical Office Assistant program, you'll have the knowledge and ability required to pursue entry-level employment in the health administrative assistant field. Professional Medical Office Assistants work in a variety of medical settings, including:
Physician offices.
Clinics.
Public or private hospitals.
Nursing homes.
Community health centers.
Research and care facilities.
Pharmaceutical firms.
Medical supply firms.
Related service businesses.
You don't have to search for a job alone. Once the education portion is complete, our Career Services Office supports you in your job search. Career services are available to any graduate in good standing with the school. Most importantly, NTI graduates have access to the Career Services Offices for the rest of their lives.
The Career Services Office offers:
Application and resume preparation.
Professional interview techniques.
Help to contact prospective employers.
Job fair events with local employers.