|
Phlebotomy/EKG Technician Program
Launch a Successful Career as a Skilled Phlebotomy/EKG Technician in Maine
Program:    Phlebotomy and EKG Tech
Full Time Programs Available
Hands-On Training in a Simulated Lab Setting
As the need for cross-trained healthcare professionals increases, NTI has created the Maine-based Phlebotomy EKG Technician Program. Through our phlebotomy training, we place emphasis on the safe practice of collecting adequate and correct blood specimens by capillary or venipuncture in adults, children and newborns.
The best way to see if NTI is the right fit for you is to see it for yourself. You can tour our facilities, and meet with both students and instructors. Book a Tour Now or Get more info.
Become a Contributing Member of this Respected Medical Profession in as Little as 8 Weeks*
The program also includes the correct and accurate obtaining of an EKG tracing and cardiac monitoring. Our EKG Technician training program consists of classroom and simulated laboratory settings.
As a graduate of this program, you'll be prepared to achieve National Certification. National Certification is recognized throughout the industry and let's employers know how capable you are.
Good Job Outlook for Phlebotomy/EKG Techs
Due to the nation's increasingly aging population, the Health Services industry is experiencing a strong demand for Healthcare Professionals:
The health services industry will experience job growth of 25%.1
Job opportunities are expected to be excellent, because the number of job openings is expected to continue to exceed the number of job seekers.1
1 U.S. Department of Labor
Imagine knowing that the work you do helps to diagnose and treat illness and contributes to the health and well-being of your community.
Duties of a Phlebotomy/EKG Tech
Specific duties may include performing venipuncture by vacutainer, butterfly, and syringe methods, capillary blood collection, electrocardiography with basic interpretation, and infection control. Students must demonstrate successful specimen collection with venipunctures, skin punctures, and EKG tracings.
"NTI not only set me up for success but they gave me the confidence I needed to enter the field of medicine. With the help from the NTI instructors and staff, I have since found the perfect job that will allow me to use all of my clinical skills NTI has given me. NTI is definitely a school I will recommend to others"
– Carly Sinyard, NTI Graduate

Career Opportunities
Graduates of the Phlebotomy and EKG Technician training program are prepared for entry-level positions as Phlebotomists and EKG Technicians and may perform duties in a variety of interesting medical environments, including:
Hospitals
Medical Offices
Clinic
Private Laboratories
Full Time Schedule Options – Choose the Program that Works Best for You
Find Out More…
For more information on this career and to explore if training as a professional Phlebotomy/EKG Tech at Northeast Technical Institute is right for you, fill out the form on the side of this page to receive free career and program information right away.
Find Out if a Rewarding Career in Phlebotomy/EKG Tech is Right for You…
The best way to see if going to school and training in a Phlebotomy/EKG Tech position is right for you is to visit the NTI campus nearest you. You can tour our modern facilities and meet with our instructors who work in this field. Click here to schedule your free campus tour, request more information, or call 1-800-447-1151 today.
Companies That Hire Our Graduates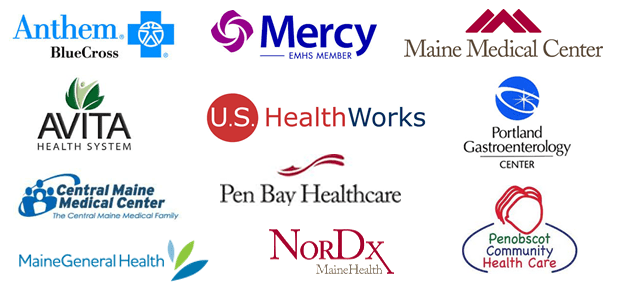 »This program is offered at the following NTI campuses: Scarborough, Bangor, Auburn
Successful graduates of this program are awarded a Certificate.