Business Administration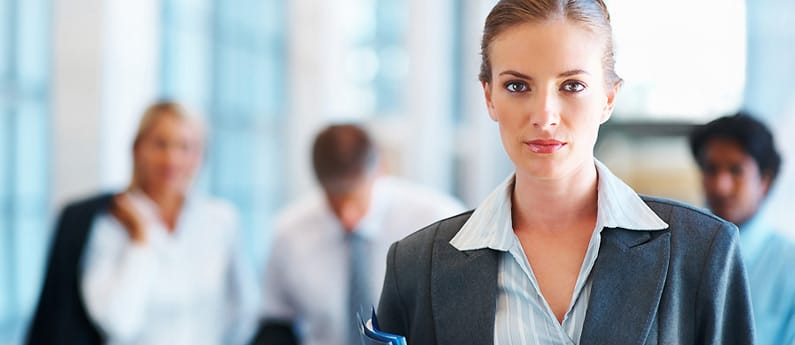 Become a Respected and Successful Business Admin Professional
Full & Part Time Programs Available
Hands-On Practical Computer Training for the Modern Business Environment
FLEX-TRAIN – Work at your own pace – customize your program to fit your life
Our modern world runs on business fundamentals. Training in Business Administration provides you with a broad range of highly marketable, transferable skills. Graduates of this program are fully prepared for a business/administrative support position in a variety of organizations.
Launch a Promising Professional Career with Opportunities to Grow in as Little as 5 Months
Schedule a Tour As technology evolves and expands in offices across the nation, the role of the Business Administrator and Business Support professional evolves along with it. Business Admin professionals are highly valued contributors to any business. They are the professionals with the organization, technical savvy and business skills to keep a business thriving.
If that's the type of position that appeals to you, professional training in Business Administration could be a rewarding career path.
Job Outlook
Opportunities will be best for applicants with extensive knowledge of software applications.*
Over 1.1 million business administration jobs will be added over the next 7 years (until 2012).*
* U.S. Department of Labor
Becoming a Confident & Capable Business Admin Professional
The Maine Business Administration program gives NTI graduates proficiency in the day-to-day, hands-on workings of business. You'll enter the professional world with confidence after gaining extensive experience and focused instruction in a variety of important business topics, including:
Software Applications
Computerized Accounting
Business Communications
Business & Technical Writing
Office Procedures
The program also includes Microsoft Office Specialist training and is designed to prepare you to earn valuable Microsoft Office certifications.
Course Delivery
Everyone learns differently. NTI's exclusive "FLEX-TRAIN" method was designed to address each student's individual learning style and rate. Our unique blended learning format was created especially for adult learners, and offers a high degree of flexibility. This innovative and successful approach sets NTI apart from other schools.
Our programs allow you to progress through the learning material with the aid of one-on-one instruction, multimedia software, interactive courseware, and measurement testing. And because our learning model is so flexible, NTI students can fit their training schedule to the demands of their personal lives.
Full & Part-Time Schedule Options – Choose the Program that Works Best for You
Find Out More…
For more information on this career and to explore whether training as a Business Administration professional at Northeast Technical Institute is right for you, fill out the form on the side of this page to receive free career and program information right away.
To speak to a friendly and knowledgeable NTI Career Advisor, call us at 1-800-447-1151. Ask about coming in for a free tour of the campus nearest you. See for yourself what career training from NTI is all about, and how this could be the change you're looking for.