Continuing Education
Gas & Propane Training and Certification (CETP)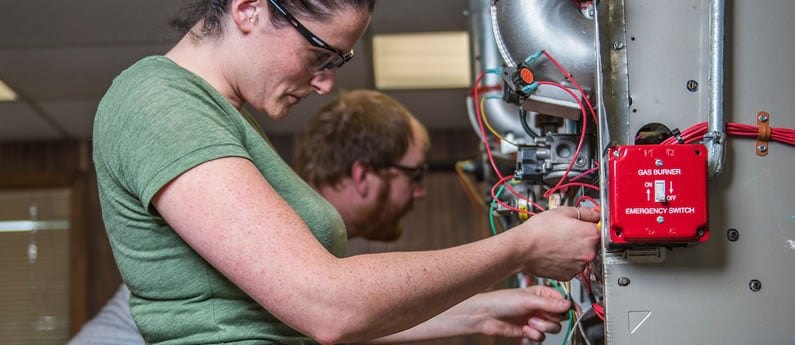 When it comes to safe handling of propane, training makes all the difference.  NTI has trained and certified hundreds of CETP students over th past several years and our program has become one of Maine's leading workforce training and certification centers.
The gas and propane courses at NTI provide students with the knowledge and skills required to pursue licensure and certification as Propane & Natural Gas Technicians.  NTI has incorporated the National Propane Gas Association's Certified Employee Training Program (CETP) into its Gas and Propane curriculum.  Successful completion of the required courses and exams will help students achieve the State of Maine Propane & Natural Gas Technician license.
Course Objectives
Learn the physical, chemical, and combustion properties of fuel gases
Gain knowledge of sizing and installing house piping and placing inservice natural gas operated equipment
Learn the proper design, placement, and installation of vapor distribution systems and appliances into operation, principles and practices of propane
More About Certification
CETP (The Certified Employee Training Program) Certification
Successful students will test for Gas Certification through CETP (The Certified Employee Training Program). CETP is a formal structure for training, testing and documentation to assure that workers in the propane industry have the necessary knowledge and skills to perform their work safely and effectively.
Find Out More
For more information on this course, schedules, start dates, pricing and more – contact us at 207.805.8000 or email con-ed@ntinow.edu.