Computer Repair Technician Program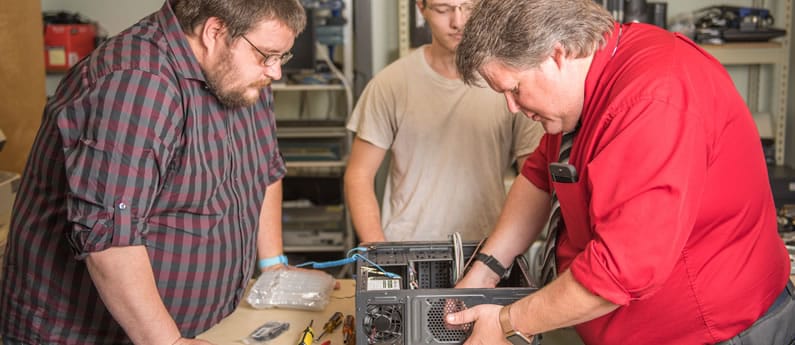 Become a Sought-After Computer Repair Technician in Maine
Full & Part Time Programs Available
Hands-On Training in state-of-the-art labs
FLEX-TRAIN – Work at your own pace – customize your program to fit your life
This program is offered at our Scarborough, ME campus.
Launch a Successful IT Career in as Little as 3 Months*
Schedule a Tour If you're analytically minded, enjoy the satisfaction of problem-solving and are looking for a solid career with promising job potential, you could be well suited to training as a Computer Repair Tech.

This accelerated, blended learning preparation program is tailored to qualify students to sit for the A+ certification exams offered by CompTIA©. The Computer Repair Technician program will cover computer hardware, security and operating systems, review key concepts and introduce advanced topics effectively and efficiently.
Computer Repair Techs in Demand in Today's Job Market
"Employment of computer support specialists is projected to grow 17 percent from 2012 to 2022, faster than the average for all occupations"
– U.S. Bureau of Labor Occupation Outlook Handbook 2014-15 Edition, Computer Support Specialists
As technology evolves and becomes an even larger part of business operations, opportunities for skilled Computer Repair professionals will rise. According to the U.S. Bureau of Labor, "Job prospects should be good, especially for those with relevant skills."
Becoming a Confident IT Professional
As a graduate of this program, you'll enter the professional world with self-confidence, secure in the knowledge that you have the necessary skills to serve clients and impress employers. The PC Technician program will cover a variety of relevant areas in detail, including:
Internet and Computing
Computer Hardware and Operating Systems
Computer and Mobile Technology
Security
Graduates of the Computer Repair Technician gain a solid foundation in the principles of computer hardware and design and can apply these principles to problems requiring computer solutions.
Through our computer repair training, the course is also designed to enhance your technical skills and build a foundation for life-long learning in Information Technology.
"I'm really very happy with NTI and for me, the national certification and the fact that we all passed is proof that we received the education we need for the job. I've also seen a lot of students graduate and come back to tell us about the jobs they are getting – the proof is in the pudding!"
– Steve Marsh

Industry Certifications
This program prepares students to pass the following important industry certifications:
Learn more about National Certifications
The fun, online quiz takes 3-minutes to complete and you'll get a personalized report. Identify your strengths and social style plus the training and positions you're best suited for. Get Your Free Career Report Now.
Course Delivery
Everyone learns differently. NTI's exclusive "FLEX-TRAIN" was designed to address each student's individual learning style and pace. Our unique blended learning format was created especially for adult learners, and offers a high degree of flexibility. This innovative and successful approach sets NTI apart from other schools.
Our programs allow you to progress through the material with the aid of one-on-one instruction, multimedia software, interactive course-ware, and measurement testing. And because our learning model is so flexible, NTI students can match their training schedule to the demands of their personal lives.
Full & Part-Time Schedule Options – Choose the Program that Works Best for You
Find Out More…
For more information on this career and to explore whether training as a professional Computer Repair Technician at Northeast Technical Institute is right for you, fill out the form on the side of this page to receive free career and program information right away.
Get the answers you need…Fill out this form for your FREE Career Starter Guide complete with career analysis, videos, school catalog and more!
To speak to a friendly and knowledgeable NTI Career Advisor, call us at 1.800.447.1151. Ask about coming in for a free tour of the campus nearest you. See for yourself what career training from NTI is all about, and how this could be the change you're looking for.
Companies That Hire Our Graduates (partial listing)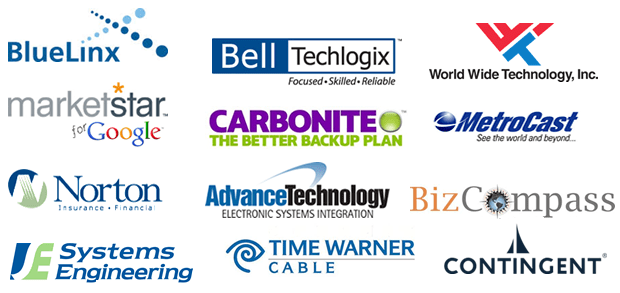 » This program is offered at the Scarborough campus only.
* Program length when completed in normal time.