Information Technologist Program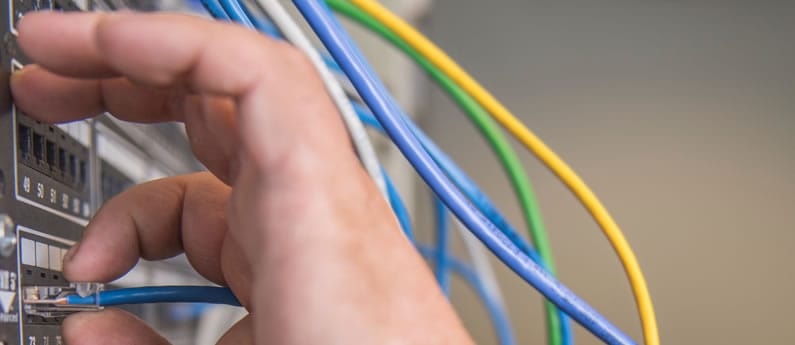 Train to Become a Successful Information Technology Specialist in Maine
Full & Part Time Programs Available
Hands-On Training in state-of-the-art labs
Be fully prepared for multiple industry-sought Certifications
FLEX-TRAIN – Work at your own pace – customize the program to fit your life
This program is offered at our Scarborough, ME campus.
Prepare to Pursue a Comprehensive & Challenging Tech Career
Schedule a Tour This is our most comprehensive Maine IT training program. Our Information Technology Specialist Program develops the skills to assess the information needs of an organization, implement leading-edge technologies, and discover innovative solutions to business problems.

If you're interested in getting the high-end training and the practical technical skills needed to be a competent authority in the high-tech environment, training as an Information Technologist could be a rewarding career choice.
Potential Career Opportunities
Successful graduates of this program have the knowledge and hands-on practical experience to be an asset to a variety of high-tech organizations. As an Information Technologist graduate you'll be prepared to pursue employment in a variety of positions with high-technology organizations including but not limited to:
Networking Consultant
Network Designer
Network Administrator
Security Specialist
This program is specifically designed to give you knowledge in Internet and Web technologies, PC repair, computer security and more to provide you with a broad and marketable skill set.
"What an experience this was. The instructors are real patient, and are willing to take more time one on one with you if you need it. I will tell everyone they should go to NTI for the experience of a lifetime!"
– David Gallagher

Industry Certifications
This Maine-based program prepares students to sit for the following important industry certification exams:
CompTIA A+
CompTIA Network+
CompTIA Security+
Linux+
Microsoft Certified Solutions Associate (OS & Server)
Microsoft Certified Professional (MCP)
Cisco CCNA
Learn more about National Certifications
Course Delivery
Everyone learns differently. NTI's exclusive "FLEX-TRAIN" was designed to address each student's individual learning style and pace. Our unique blended learning format was created especially for adult students, and offers a high degree of flexibility. This innovative and successful approach sets NTI apart from other schools.
Our programs allow you to progress through the material with the aid of one-on-one instruction, multimedia software, interactive course-ware, and measurement testing. And because our learning model is so flexible, NTI students can match their training schedule to the demands of their personal lives.
Full & Part-Time Schedule Options – Choose the Program that Works Best for You
Find Out More…
For more information on this career and to explore if training as a professional Information Technologist at Northeast Technical Institute is right for you, fill out the form on the side of this page to receive free career and program information right away.
Get the answers you need…Fill out this form for your FREE Career Starter Guide complete with career analysis, videos, school catalog and more!
To speak to a friendly and knowledgeable NTI Career Advisor, call us at 1-800-447-1151. Ask about coming in for a free tour of the campus nearest you. See for yourself what career training from NTI is all about, and how this could be the change you're looking for.
Companies That Hire Our Graduates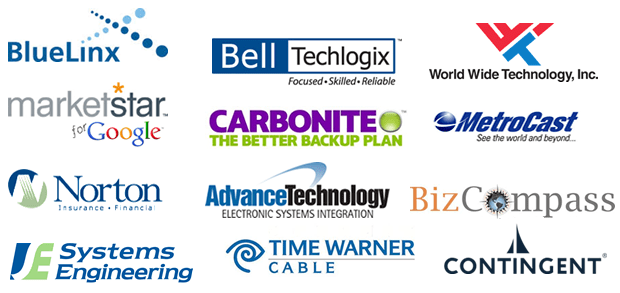 *This program is offered at the Scarborough campus only.