Medical Lab Assistant Program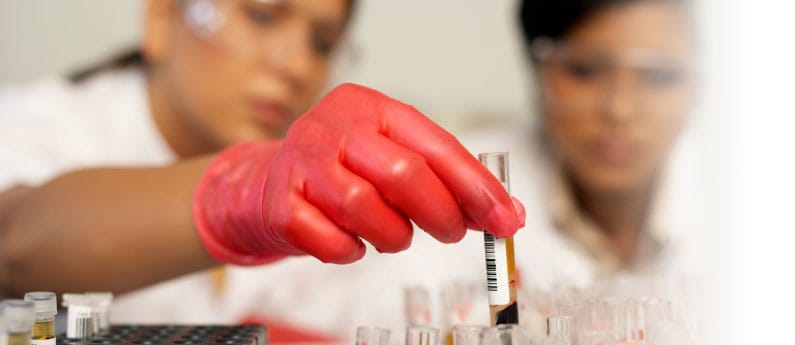 Become a Skilled Medical Lab Professional in Maine
Full & Part Time Programs Available
FLEX-TRAIN – Work at your own pace – customize your program to fit your life
Hands-On Training in a Simulated Lab Setting
Prepare to Pursue a Rewarding Medical Laboratory Career
Medical Laboratory Assistants (MLAs), sometimes known as Clinical Support Workers, help scientists and medical staff to diagnose and treat patients and play an important role in the patient diagnosis process. Professionals in this career work under the direction of Lab Technologists and Scientists.
If you're interested in being a part of medical science and working in a rewarding, stable career, training as a Medical Lab Assistant could be an excellent career choice.
The best way to see if NTI is the right fit for you is to see it for yourself. You can tour our facilities, and meet with both students and instructors. Book a Tour Now or Get more info.
Potential Career Opportunities for Skilled MLA's
NTI's Medical Laboratory Assistant program is unique in that it prepares graduates to pursue employment opportunities in three separate positions:
Medical Lab Assistant
Phlebotomy/EKG Technician
Emergency Room Technician
Professional MLA's work in a variety of settings including:
Clinics
Public or Private Hospitals
Nursing Homes
Community Health Centers
Universities
And More
Typical Duties: A Day in the Life of a Medical Lab Assistant
Professionals in this position often analyze body tissue and fluid samples taken from patients. MLA's are responsible for making chemical solutions and stocks of culture media, sterilizing equipment, labeling and sorting tissue samples, operating equipment and using computer programs to analyze test results.
"NTI not only set me up for success but they gave me the confidence I needed to enter the field of medicine. With the help from the NTI instructors and staff, I have since found the perfect job that will allow me to use all of my clinical skills NTI has given me. NTI is definitely a school I will recommend to others"
– Carly Sinyard, NTI Graduate

Becoming a Confident Medical Professional
Graduates of this program enter the professional world with confidence, secure in the knowledge that they have the necessary skills to serve patients and impress prospective employers. In this program you'll learn important skills including:
Medical Laboratory Skills
Electronic Health Records
Professional Development
Medical Laboratory Skills/Clinic
Anatomy and Physiology
Medical Terminology
Pharmacology for Allied Health
Business Writing
Professional Externship Opportunities*
Healthcare is a "hands on" profession and there is no better way to learn it than by actually performing the job in a real clinical setting. That's why as a student in the NTI Medical Lab Assistant program, you may take part in a professional externship experience. An externship is a great way to gain real world job experience and get a feel for your new career after you complete the program and meet the school's graduation criteria.
As a graduate of this program, you'll be prepared to achieve National Certification. National Certification is recognized throughout the industry and let's employers know how capable you are.
Full & Part-Time Schedule Options – Choose the Program that Works Best for You
Find Out if a Rewarding Career in Medical Lab Assisting is Right for You…
The best way to see if going to school and training in a Medical Lab Assistant position is right for you is to visit the NTI campus nearest you. You can tour our modern facilities and meet with our instructors who work in this field. Click here to schedule your free campus tour, request more information, or call 1-800-447-1151 today.
Medical Lab Assistant Training and School in ME.
* Externship not guaranteed
Companies That Hire Our Graduates (partial listing)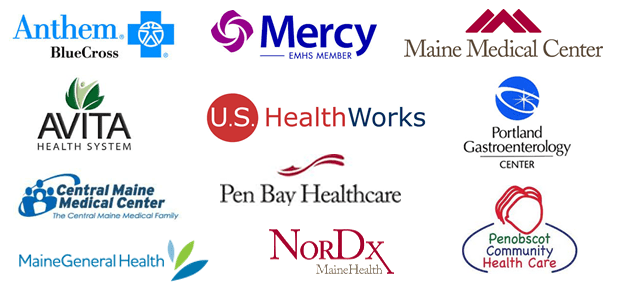 *This program is offered at the Scarborough campus only.