|
Phlebotomy and EKG Technician Program
Break Into The Healthcare Industry As A Phlebotomist & EKG Technician
Phlebotomists are healthcare professionals who draw and collect blood samples for medical tests. And, EKG Technicians are medical professionals who perform cardiovascular tests on patients.
Many Phlebotomists and EKG Technicians use the job position as a stepping stone into careers like Clinical Medical Assistants (CMA) or Certified Nursing Assistants.
As a Phlebotomist/EKG Technician, you'll spend your workday:
Collecting blood samples from patients.
Performing cardiovascular tests on patients.
Practicing proper patient identification.
Monitoring patient blood pressure.
Properly labeling vials.
Transporting specimen samples.
Your 3 Step Career Journey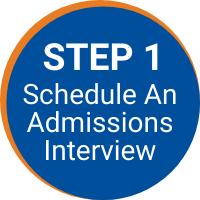 Meet with an Admissions Advisor to learn about student life, course material, and payment options. Most programs are FAFSA & GI Bill® eligible.
Admissions Requirements >>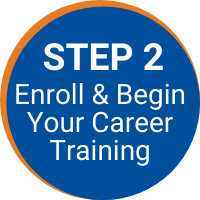 Develop your skills and learn from industry professionals. NTI's flexible schedules and hybrid learning work around your busy lifestyle.
Program Start Dates >>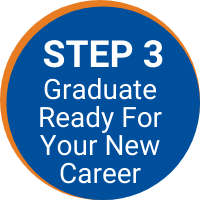 The Career Services Office helps you with your resume, cover letters, and connects you with local employers who are hiring. So, you won't have to search for a job alone.
Career Development Office
Phlebotomy & EKG Technician Program Overview
Course Start Dates
Every 5 Weeks
Phlebotomy & EKG Program Description
The Phlebotomy/EKG Technician program consists of classroom instruction and hands-on clinical labs. As a student, you'll be able to develop your skills in simulated real-world settings and perform blood draws on live people. You'll also learn how to perform EKG tracing and cardiac monitoring on patients.
As a graduate of this program, you'll be awarded a Nationally Recognized Career Certificate.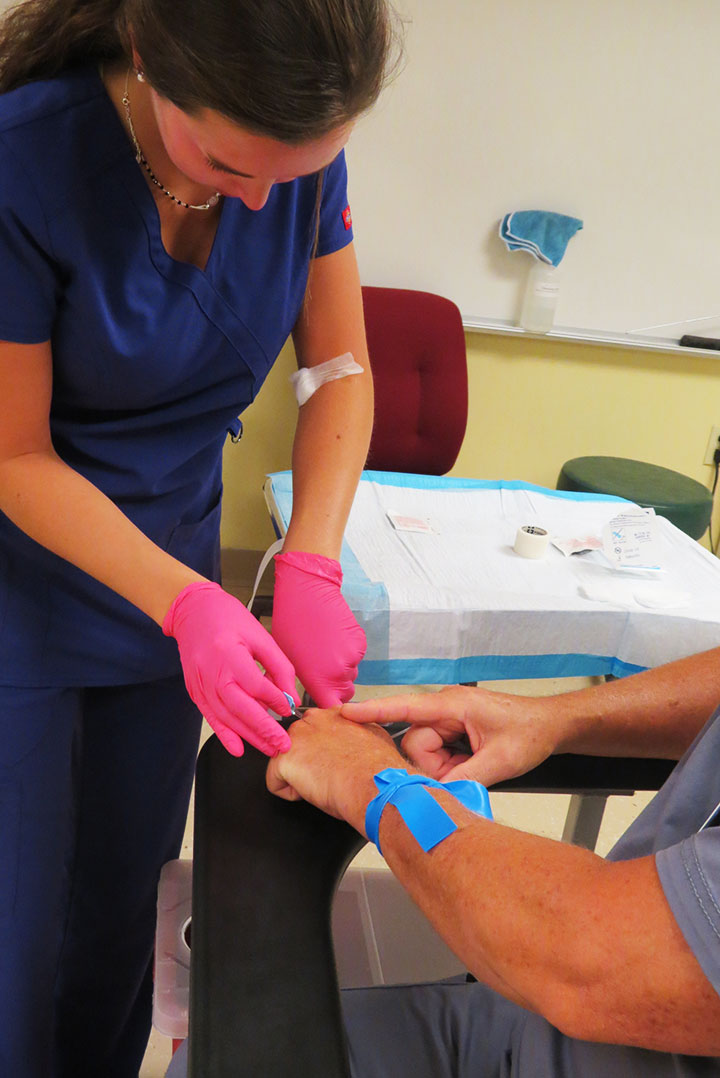 Healthcare is a hands-on profession. You'll receive hands-on training from industry professionals in fully equipped labs and classrooms. Topics you'll study include:
Medical terminology.
Anatomy and physiology.
Electronic health records.
Computer skills.
Administrative duties.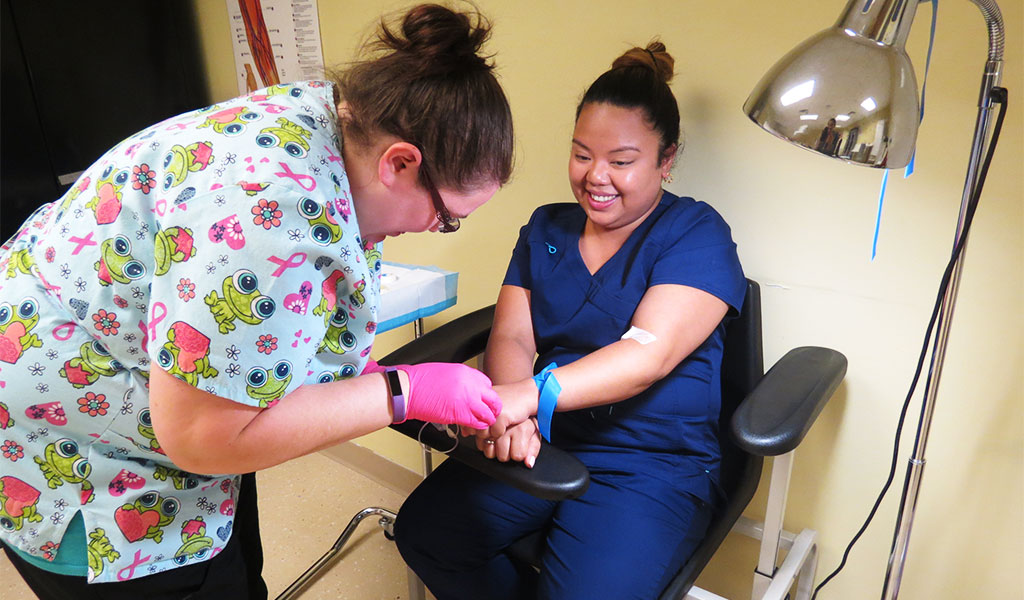 Earn National Certification
Phlebotomy/EKG Tech Program Costs
The Phlebotomy/EKG Technician program qualifies for federal financial aid. During your Admissions Interview, you'll be given a full overview of your personal costs and payment options.
Payment options include:
As a graduate of the Phlebotomy & EKG Technician program, you'll enter the professional world with self-confidence, secure in the knowledge that you have the skills to serve patients and impress employers.
You'll have the opportunity to work at:
Hospitals.
Medical offices.
Health clinics.
Private laboratories.
You don't have to search for a job alone. Once the education portion is complete, our Career Services Office supports you in your job search. Career services are available to any graduate in good standing with the school. Most importantly, NTI graduates have access to the Career Services Offices for the rest of their lives.
The Career Services Office offers:
Application and resume preparation.
Professional interview techniques.
Help to contact prospective employers.
Job fair events with local employers.